FEEDER
●High quality MABEG feeder head imported from Germany*option, 4 pick-up suckers and 4 forward suckers, ensure stable and fast feeding.
●Pre-loading device to feed paper without stopping the machine, maximum stack height 1800mm
●Pre-loading tracks help the operator push paper stack to feeding position accurately and conveniently.
●Side lays can be adjusted to fit different paper.
●Paper transferred to the front lay will slow down to ensure accurate positioning.
●Transferring plate is stainless steel imported from Germany to make the paper conveying smooth and fast.
DIE-CUTTING UNIT
●Precise and stable control of die cutting pressure, controlled by FUJI servo motor
●Easy to use graphic interface by 19 inch touch screen with precision up to 0.01mm.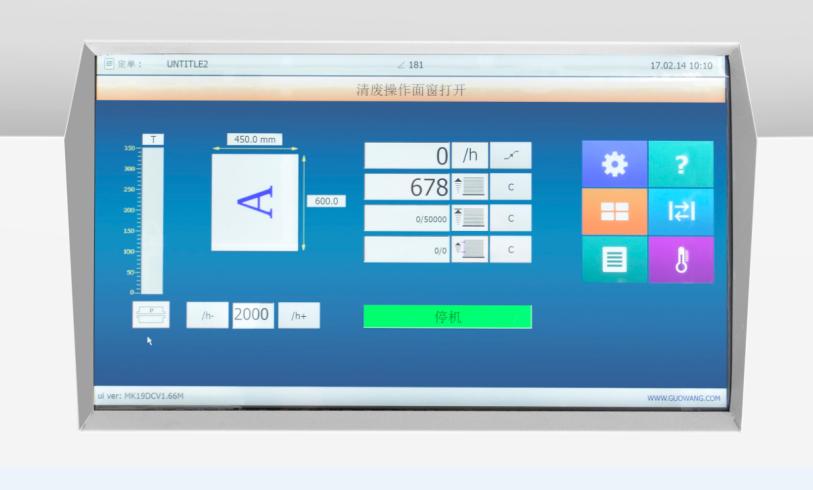 ●Die-cutting chase and plate are locked by pneumatic cylinder from Japanese SMC, with misplace sensors to avoid damage caused by human factors.
●Die-cutting chase adopts the center-line system for fast positioning , so that the operator don't need to consider the left-right position of the die board.
●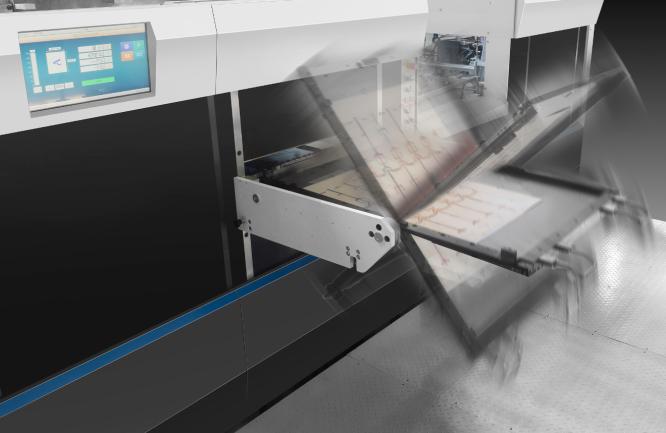 ●Die-cutting boards of non-standard size can also be installed by using auxiliary tools to facilitate applicability of customers' cutting boards from different models .
●Gripper bar, of special aluminum alloy , the surface after oxidation treatmentadopts double-cam opening method to release the paper during running. It can reduce the inertia of paper to collect the thin paper in order easily.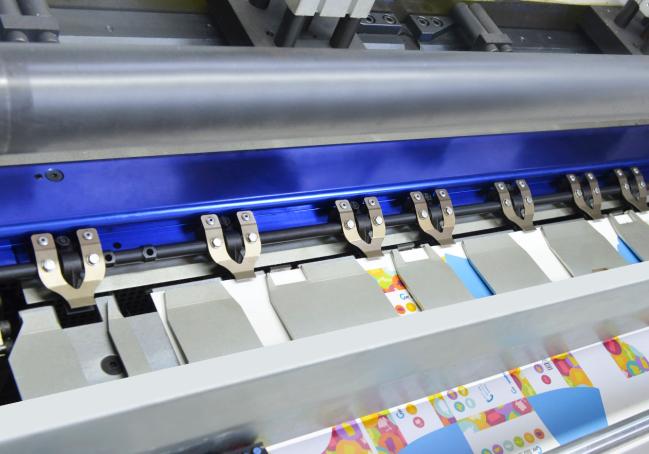 STRIPPING UNIT
●Pneumatic lifting stripping chase
●Center-line system and quick-lock device for stripping board to achieve quick job changing
●Stripping chase position memorization.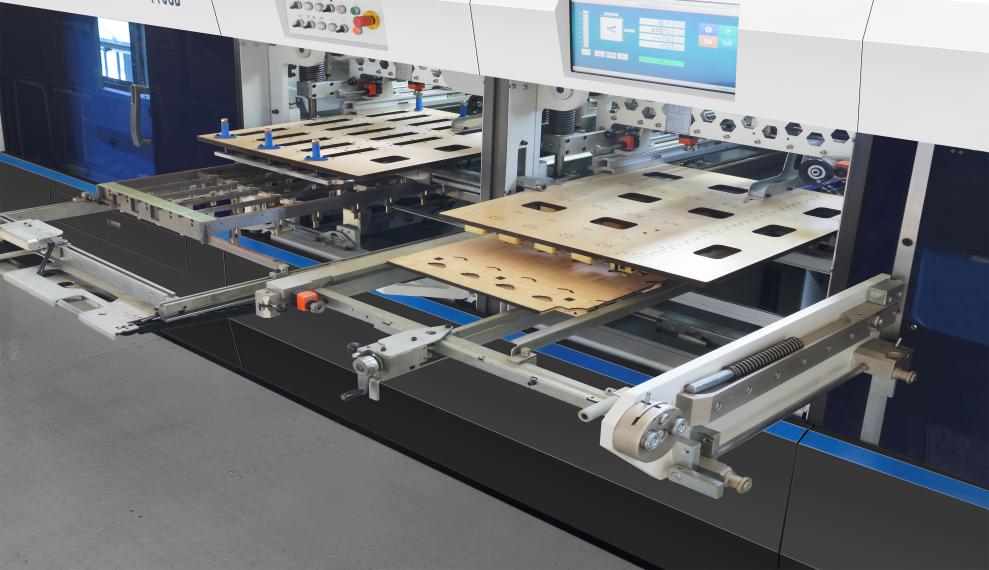 BLANKING UNIT
●Center-line system and quick-lock device for blanking board to achieve quick job changing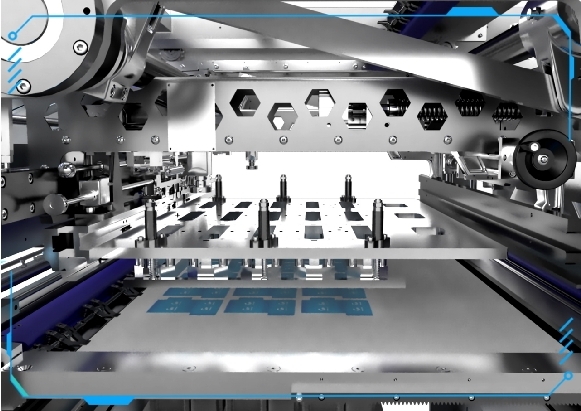 ●One button for sample sheet taking, easier for inspection of quality.
●Intelligent operation from monitor to choose different mode of inserting sheet.
DELIVERY UNIT
●The machine has 2 delivery mode: Blanking(Horizontal delivery) and stripping ( Straight line delivery)
●The switch from blanking to stripping job is by one button at switch panel, no mechanical adjustment needed.
Non-stop horizontal delivery unit at Blanking unit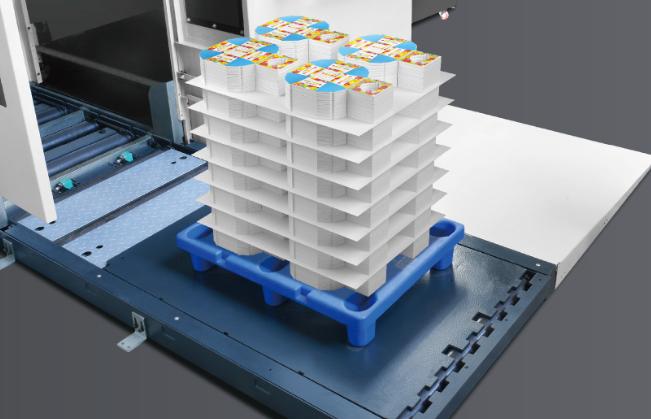 Automatic paper pile transfer, transfer working pallet to delivery unit, then place the empty pallet to wait for proceeding, can reduce manual intervention and ensures non-stop delivery.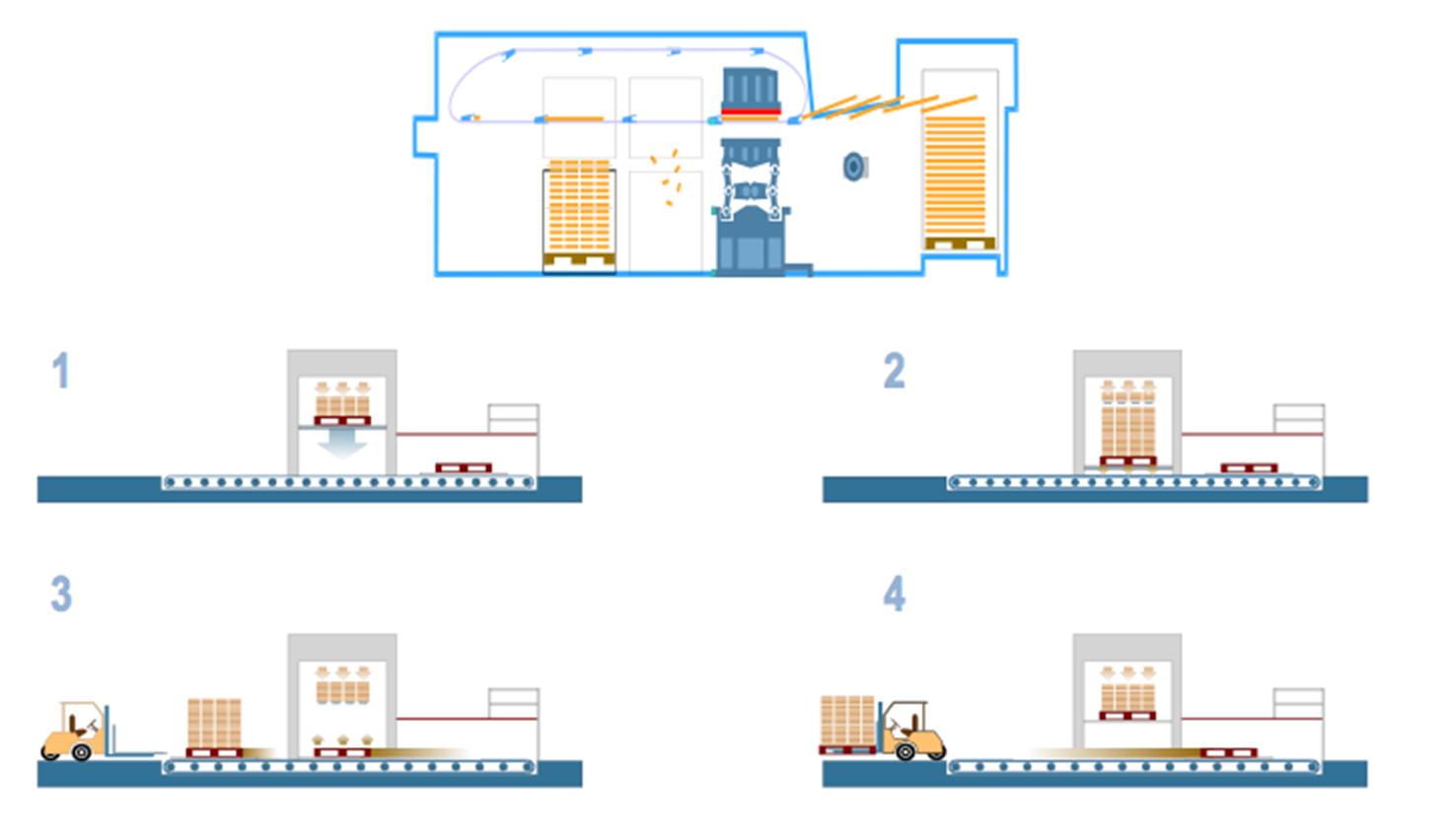 Non-stop straight line delivery for stripping jobs: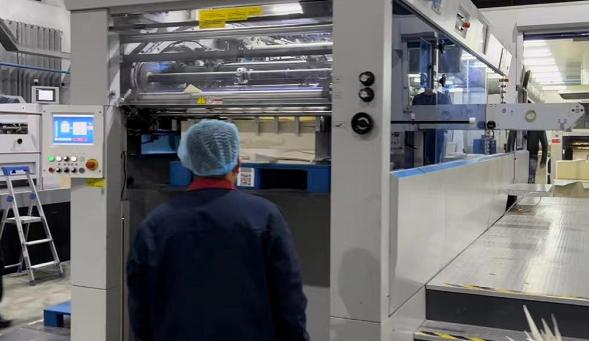 ●Motorized curtain style Non-stop delivery unit.
●Max. pile height is up to 1600mm to reduce the loading time for operator and raise efficiency.
●10.4" high resolution touch screen. The operator can observe all the setting in different position reduce the time for job changing and improve working efficiency.