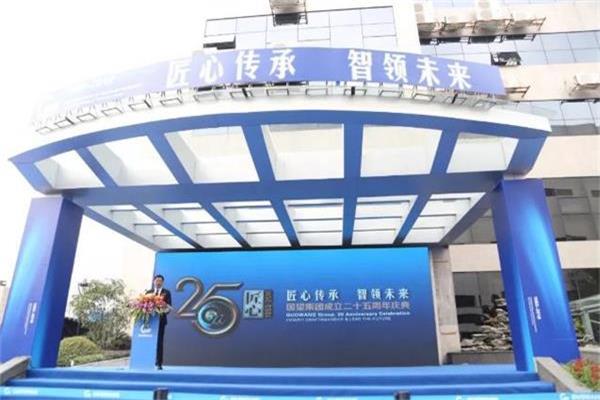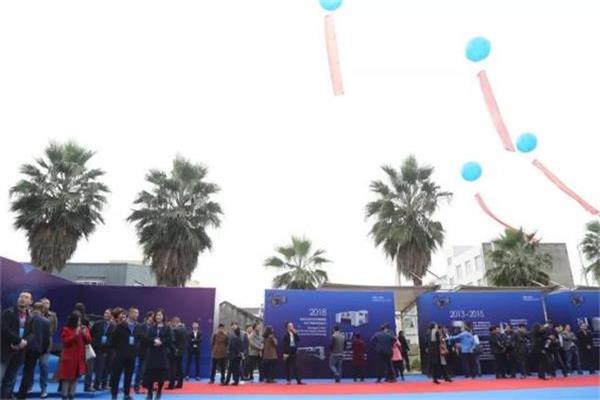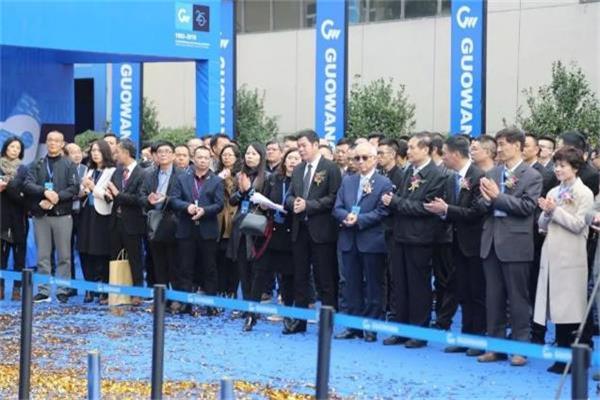 On November 23, the 25th anniversary celebration of Guowang Group was held in Wenzhou. "Ingenuity•Inheritance•Intelligence•Future" is not only the theme of this celebration, but also the spiritual imprint of every Guowang person.
The ingenuity stems from the pursuit and perseverance of quality. Twenty-five years of technical reserves and precipitation are only to implant the soul of ingenuity into the equipment and transform the ingenuity into "high-quality products" that can be seen.
From a small OEM factory in Wenzhou's small fishing village, to a leader in my country's printing machinery manufacturing industry, the only thing that has not changed and passed down is the "Technical Innovation, Leading Development". "The true sincerity of the original heart.
This year is the 40th anniversary of reform and opening up. The printing machine manufacturing industry has also experienced 40 years of rapid development, from manual to semi-automatic to fully automatic, and now it is ushering in the era of digitalization and intelligence. As a witness, participant and witness of the development of the industry, Guowang Group has contributed its own strength to the development of the industry.
As a national brand, Guowang Group has always positioned high-end, focused on technology research and development, actively introduced and integrated international advanced technology, actively embraced the future, and welcomed the intelligent development of the printing machine manufacturing industry. We see that Guowang Group is using its own strength to lead the future!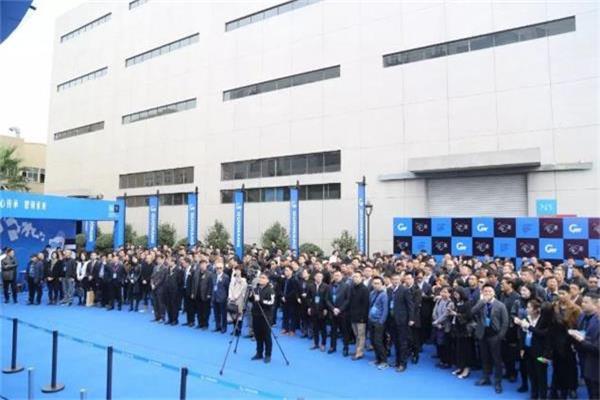 Celebration scene
The two brothers at the time have also entered the age of confidence. 25 years of experience, accumulation, and precipitation have created their common growth with Guowang Group.
The development history of Guowang Group:
In 1993, the company was registered and established: Ruian Guowang Machinery Factory, and produced the first QZ201 paper cutter.
In 1998, Guowang produced the first QZY203AG hydraulic paper cutter.
In 1999, Guowang produced the first Chinese private enterprise QZYX203B digital paper cutter.
In 2001, Guowang produced the first K series program-controlled paper cutter.
In 2006, Guowang subsidiary: Wenzhou Olite Machinery Equipment Co., Ltd. was established.
In 2007, Guowang subsidiary: Shanghai Yiyou Import and Export Co., Ltd. was established.
In 2008, Guowang passed the German TUV certification and obtained the certificate.
In 2009, Zhejiang Guowang Machinery Co., Ltd. was upgraded to China • Guowang Machinery Group Co., Ltd.
In 2010, the first phase of Guowang's new plant was completed and relocated.
In 2011, Guowang obtained three invention patents, a number of utility model patents and a variety of new product identification results. Guowang Subsidiary: Pingyang Hexin Microfinance Company was established.
In 2012, Guowang became a national high-tech enterprise.
In 2013, Guowang Group and the German Baumann Group established a Sino-German joint venture: Wallenberg Guowang (Shanghai) Machinery Co., Ltd.
In 2014, China Guowang Group cooperated with Komori Komori of Japan to form a strategic partnership.
In 2015, Guowang successfully developed and produced a pick-up machine (label dismantling machine).
In 2017, we developed the T series blanking die-cutting machine, which was produced by only 4 companies in the world.
In 2018, the S series dual-unit hot stamping machine was developed.
Brilliant chapters in the prosperous age, and glory in the years
First of all, Mr. Lin Guoping, Chairman of Guowang Group, gave a speech on stage. From Lin Dong's words, we seem to have seen Guowang's 25 years of tragic years, felt Lin Dong's heartfelt gratitude, and also felt that a Guowang man with a mission and original aspiration was printing press in China. Unswervingly advancing faith on the manufacturing road!
Immediately afterwards, Guowang Group Chairman Lin Guoping, General Manager Lin Guoqiang, Executive Vice Chairman of China Printing Technology Association Chu Tingliang, Vice Chairman and Secretary General of China Printing and Equipment Industry Association Wang Lijian, Vice Director of China Printing and Equipment Equipment Industry Association Chang Lu Changan, Chairman Zhao Guozhu of the Hong Kong Printing Chamber of Commerce, and Chang Xiaoxia, General Manager of Beijing Keyin Media and Culture Co., Ltd. came to the stage together to start the 25th anniversary celebration of Guowang Group.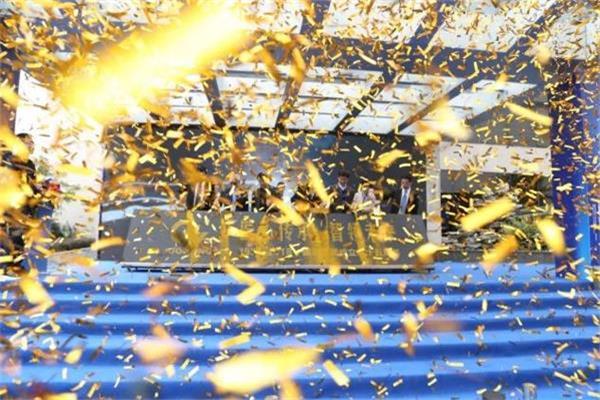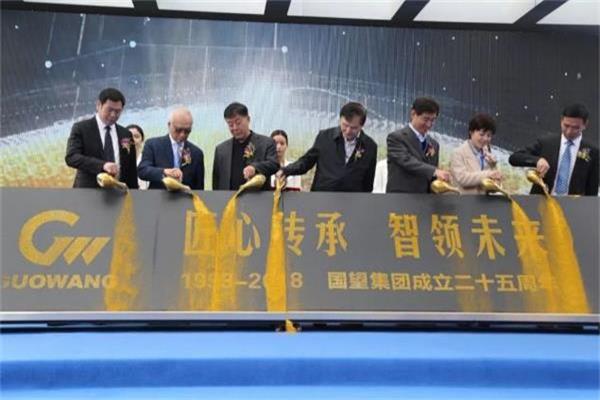 Lu Changan, Vice Chairman of China Printing and Equipment Industry Association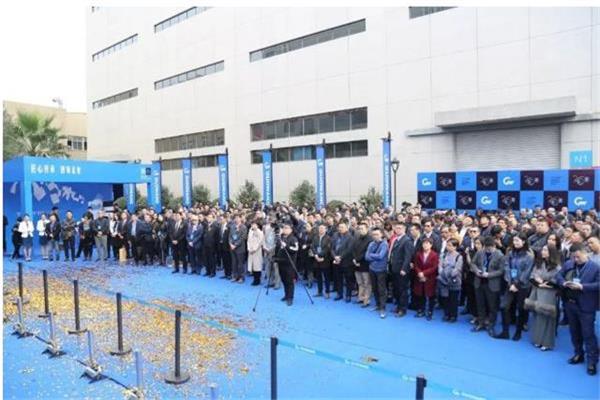 Wonderful launch ceremony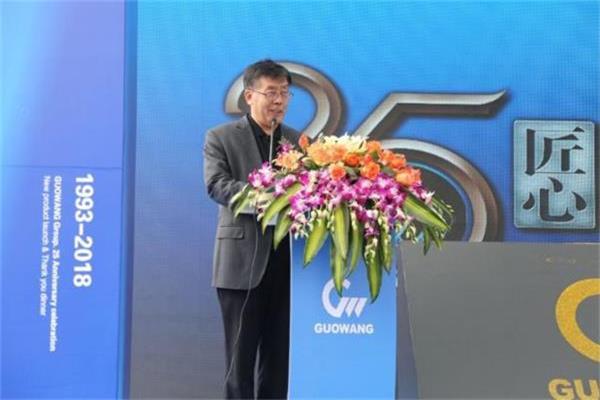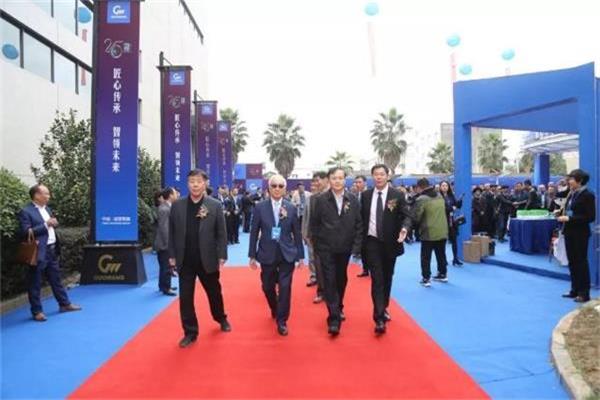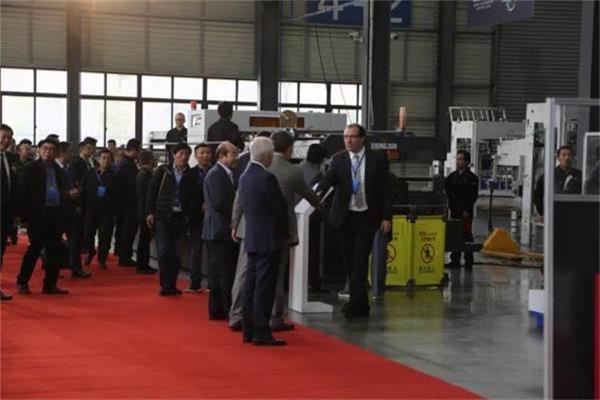 Leading technical reserve and technical research and development strength
The guests attending the meeting visited the factory together and experienced the technical strength and ingenuity of Guowang Group.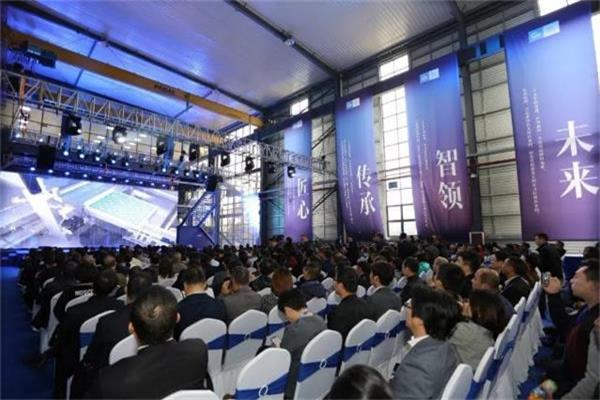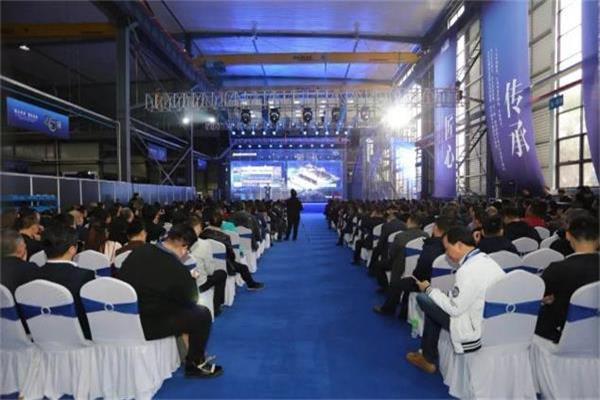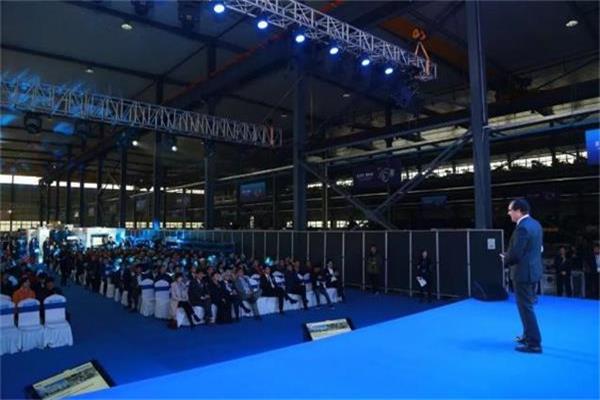 The factory tour was over, followed by Guowang Group's new product release and product technology explanation activities.
First of all, Mr. Lin Wenwu's wonderful speech gave us a deeper understanding of Guowang's ingenuity and actively embrace the future when this digital and intelligent era is coming.
The new product launch event was packed
Dr. Thomas Kollitz, Warrenberg, Germany gave a speech
On November 23, the 25th Anniversary Celebration of Guowang came as scheduled. Together, we witnessed the 25-year transformation of Guowang and the touch that Guowang brought to the industry!
---
Post time: Aug-09-2021