At the Beijing Printing Exhibition on May 10, 2017, as a leading company in the field of post-press in China, Guowang Machinery Group (hereinafter referred to as Guowang) brought a variety of fully cleaned automatic die-cutting machines and paper cutters to the exhibition. By the attention.
Since its establishment in 1993, Guowang Group has been committed to the research and development and production of high-tech and products, deeply integrating advanced technologies from Germany and Japan to create a new generation of automation and intelligent high-end products. In 2013, Guowang and the German Baumann Group jointly established Wallenberg Guowang (Shanghai) Machinery Co., Ltd. Talking about the reasons for the cooperation, Chairman Lin Guoping pointed out that Guowang has not only successfully entered the high-end post-printing market, but also walked in the forefront of the industry in terms of serving high-end customers. We are confident that we can serve high-end customers at home and abroad at moderate prices through Wallenberg's brand, management, and technical advantages. At the same time, Guowang's own brands will continue to focus on mid-to-high-end customer markets at home and abroad. The company plans to adopt a dual-brand strategy to finally achieve a comprehensive coverage of the market.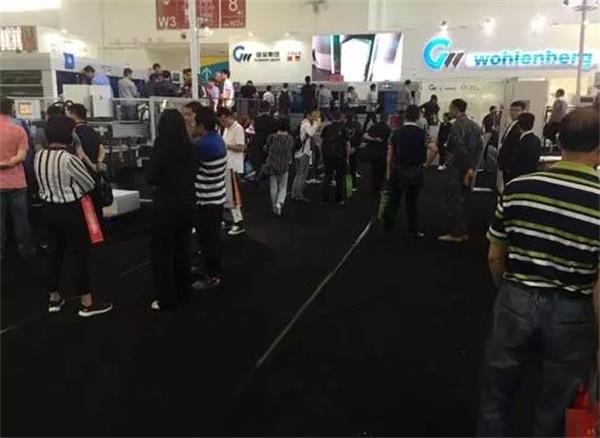 In addition, Guowang is unambiguous at the level of customer development in the high-end market. This can be seen from Guowang's active going abroad and continuous expansion into overseas markets. At present, Guowang focuses on the expansion of overseas markets in Europe and the United States. In 2007, Guowang officially entered the European and American markets. In 10 years, its overseas business accounted for 25% to 30% of its total business, and the results are quite impressive.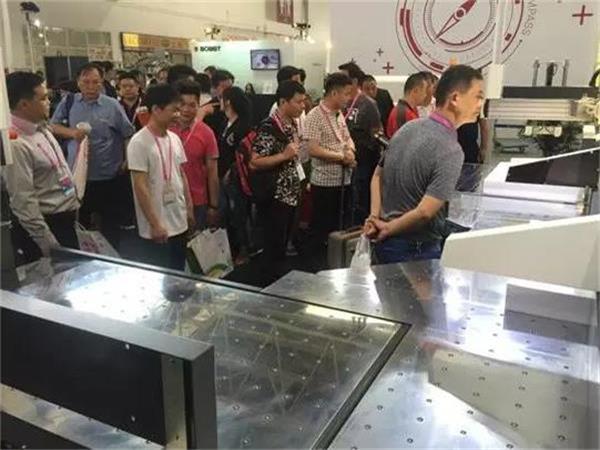 K137A high-speed stripping and cutting system
"China is undoubtedly Guowang's largest market. In the current environment, if a company does not pay attention to the Chinese market, it will definitely fail." Lin Guoping believes that although China is a heavy industrial country, it is intelligent and green. The concept of development is deeply rooted in the hearts of the people, and China's printing and packaging industry is also actively transforming and upgrading for this.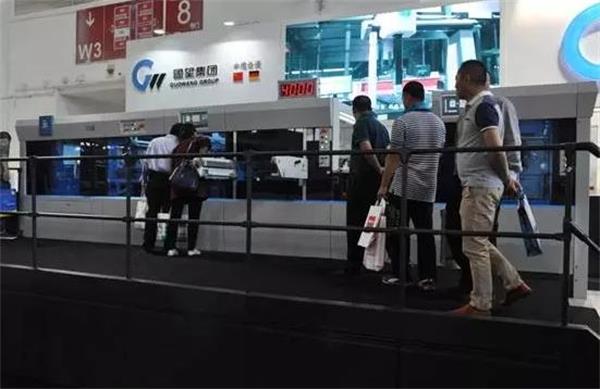 T1060B Automatic diecutter with blanking
At this exhibition, many audiences stopped by the T1060B automatic die-cutting machine of Guowang Complete Waste Removal. The new generation T1060B has brand-new technology and system, and the complete stripping has the function of two sets of stripping and automatic separation of pressboards. Regardless of the layout of the printing and the substrate used, the waste can be accurately removed at high speeds and the finished products can be separated neatly. The waste stripping frame adopts pneumatic up and down lifting function, and the waste stripping frame has a standard quick lock device and centerline positioning function, which can make the preparation of grass seeds faster and more convenient. With high quality, high cost performance and low investment cost, this kind of automation equipment can undoubtedly help enterprises improve more benefits.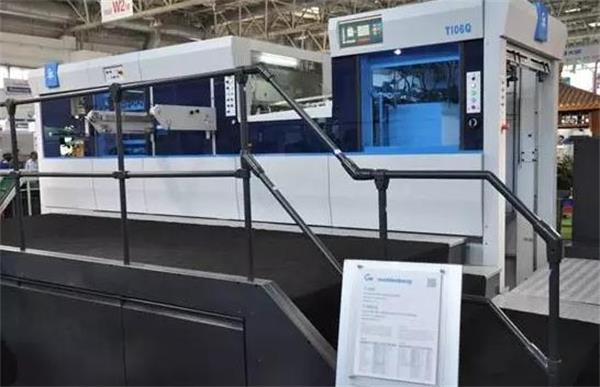 T106Q Automatic Diecutter with stripping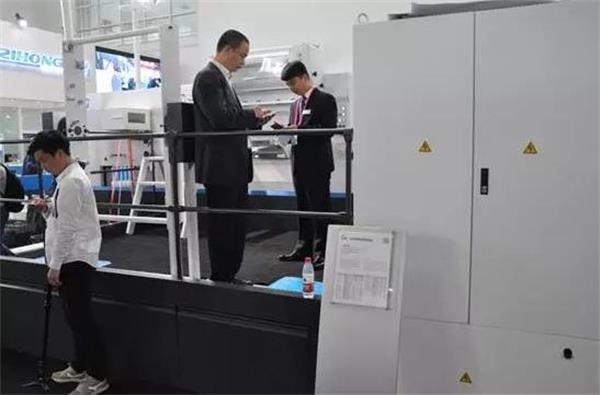 C106Y automatic hot foil stamping machine
In addition, T1060Q stripping automatic die cutting machine and C1060Y automatic bronzing film cutting machine are also inquirers. "Pursuing German and Japanese quality and shaping national brands", Lin Guoping said that although competition in this field is fierce, the packaging market has huge potential. As long as the company always adheres to the pursuit of quality and brand, and provides German quality at Chinese prices, the company will definitely make a difference. It's your own way.
---
Post time: Aug-09-2021